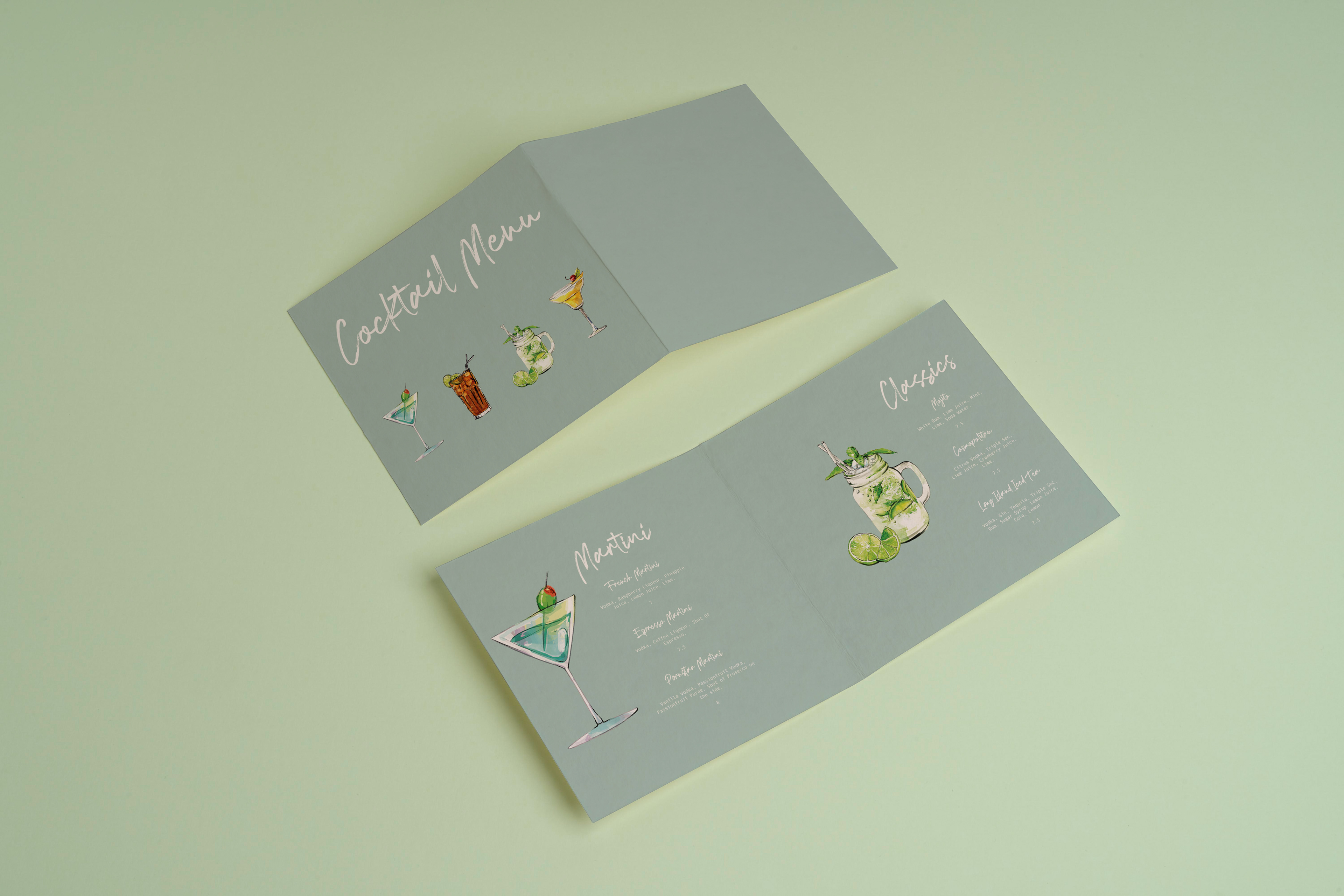 Sketch is a bar based in Huddersfield, West Yorkshire. Their brand initiative was to create a unique space to be fun and entertaining, whilst following in the path of competitors such as Revolution, Five Bar and Vox. 
They wanted a new cocktail menu designing for there 12 original cocktail recipes. They wanted a subtle tone to the menu whilst having some fun illustrations on the inside of what the cocktails form each category could look like. 
Sketch has now partnered with several Universities up and down the country to help with the launch at freshers events each year.